Shopping Basket
Your Basket is Empty
There was an error with PayPal
Click here to try again
Thank you for your business!
You should receive an order confirmation from Paypal shortly.
Exit Shopping Basket
Portland Leadership Institute
Nourish the Leader Within You
Leadership for the 21st Century
| | |
| --- | --- |
| Posted on 20 February, 2013 at 18:00 | |
There is an urge within us, both idiotic and ingenious,

that keeps us locked in place.
Idiotic, because it keeps us stuck and will not look

beyond its comfortable mud hole and move on.
Ingenious, because to defend its muddy fortress

it will summon a myriad of excuses: 

society, luck, incompetent teachers, lazy co-workers,

accidents, unfit parents, low self-esteem, bad management, etc.,

to avoid making significant change.
......Every excuse but the real one:

Its instinctive obstinacy

to remain in the mud hole it knows so well.
---paraphrased from the Lubavitcher Rebbe
The concern is an old one: 

I'm stuck and don't know how to get out. 

We first read about being stuck in college, when "everyone" was reading Robert Pirsig's Zen and the Art of Motorcycle Maintenance.  Although at times dense, it is one of the most brilliant treatises about what happens to us when we can no longer move.  It is a book about quality, quality in one's own life.  And the search for answers nearly drove Pirsig insane.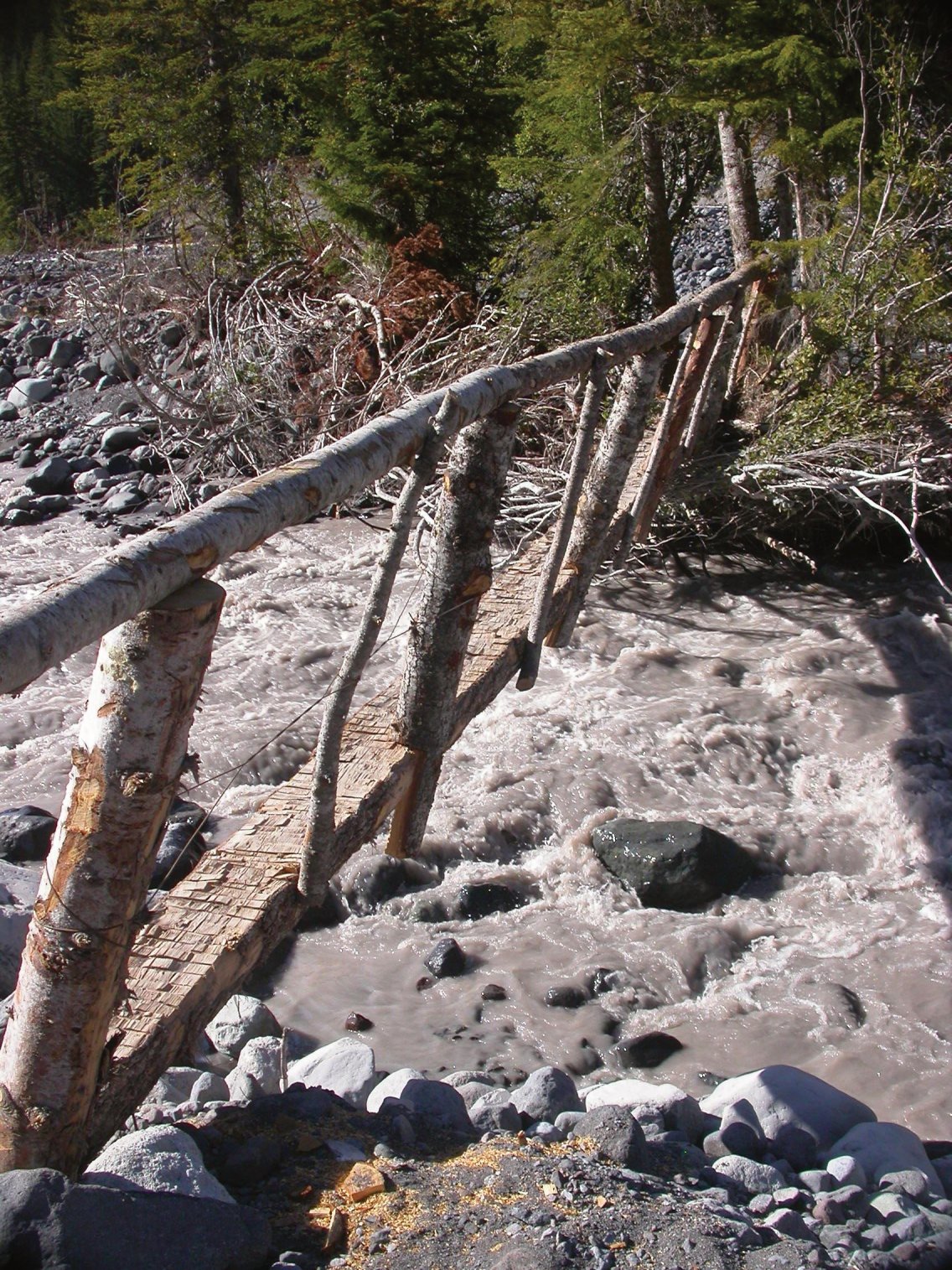 I once spent a day meditating by the side of the White River on Mt. Rainier, watching hikers stop at this log bridge.  Some simply could not get started.  One group, on a long hike and with full backpacks, retreated.  Going around would add a day to their trip.  They were stuck.

At the Van Gogh Museum in Amsterdam the brochure tells us it was Van Gogh's brother who suggested that the 27 year old Vincent become a painter. 

"At the time Vincent....had succumbed to a paralyzing sense of futility.  No one could have foreseen that from such seemingly hopeless beginnings the black sheep of the Van Gogh family would develop within a decade into an artist whose name would be known throughout the world."
What happens to us; what are we to do?  Our most recent blog was on focus.  Focus is a way out.  It is a key to beginning to move.

Therese Amabile has done significant organizational research on how movement commences.  After focusing her own work on creativity for many years, she turned to the question of Are You Making Progress?  Not surprisingly, her new book,
The Progress Principle
, finds relatively simple solutions.  

The question, of course, becomes one of what we do to get going.  Are you tired of the prescriptions to take baby steps, that a journey of a thousand miles begins with but one step, and all the other cliches?  We have heard these all our lives because, in fact, they actually work!  Amabile takes these to a different level, giving  research specific results.
In the years when I did significant running I always had my running journal.  Every mile was logged, who I was with, how I felt, where I went.  I kept score; I could measure today against last year, knowing that today's run would also serve as a milepost for the future.  There were times that the logbook was the only thing pushing me out the door for that day's run.  And I got out the door.

Amabile suggests that we do the same in other aspects of our life.  Develop the focus of the hedgehog (there's Collins again), look at purpose and quality (Pirsig), and use signs to keep track of our progress, to ensure that our successes continue.  The wonderful folks at Apple give us the perfect tool:

When you've made progress, pull out a green card and give it to yourself.
If you're not sure, you get a yellow one.
And when you're stuck.........
When you choose to be leader, you choose to step up, to move out of your comfort zone, to help others achieve what they need.  You have chosen to push yourself. 

It is part of the human condition to be stuck.  The great leaders go beyond this, they focus like hedgehogs, they move others to achieve their goals. You choose to be a leader, or choose to leave yourself behind.

Categories: Leadership Musings
/